Air Canada Business Class (CPH to YYZ) on a Boeing 777-300ER | travelhappier review
We really enjoyed our flight in business class from Copenhagen (CPH) to Toronto (YYZ) on Air Canada. Like most international carriers nowadays, Air Canada didn't have a First Class option on this flight — only Business, Premium Economy, and economy were available. We spent 70k United miles per person for Business Class seats from CPH to YZZ (then YZZ to LAX). We paid an additional ticketing fee for Jules as a lap baby, see below for details.
I really liked the business class configuration on Air Canada's 777— the pods felt more private and luxurious than say, my least-favorite United "dorm style" setup (seriously what were they thinking with that design?!)
Flight attendants were super sweet to Jules and seemed happy to be doing their jobs, which is always nice. Our business class seats came with noise-cancelling headphones, but note that Air Canada specifically disallows the use of Bluetooth in flight, so wireless headphones you bring onboard cannot be used.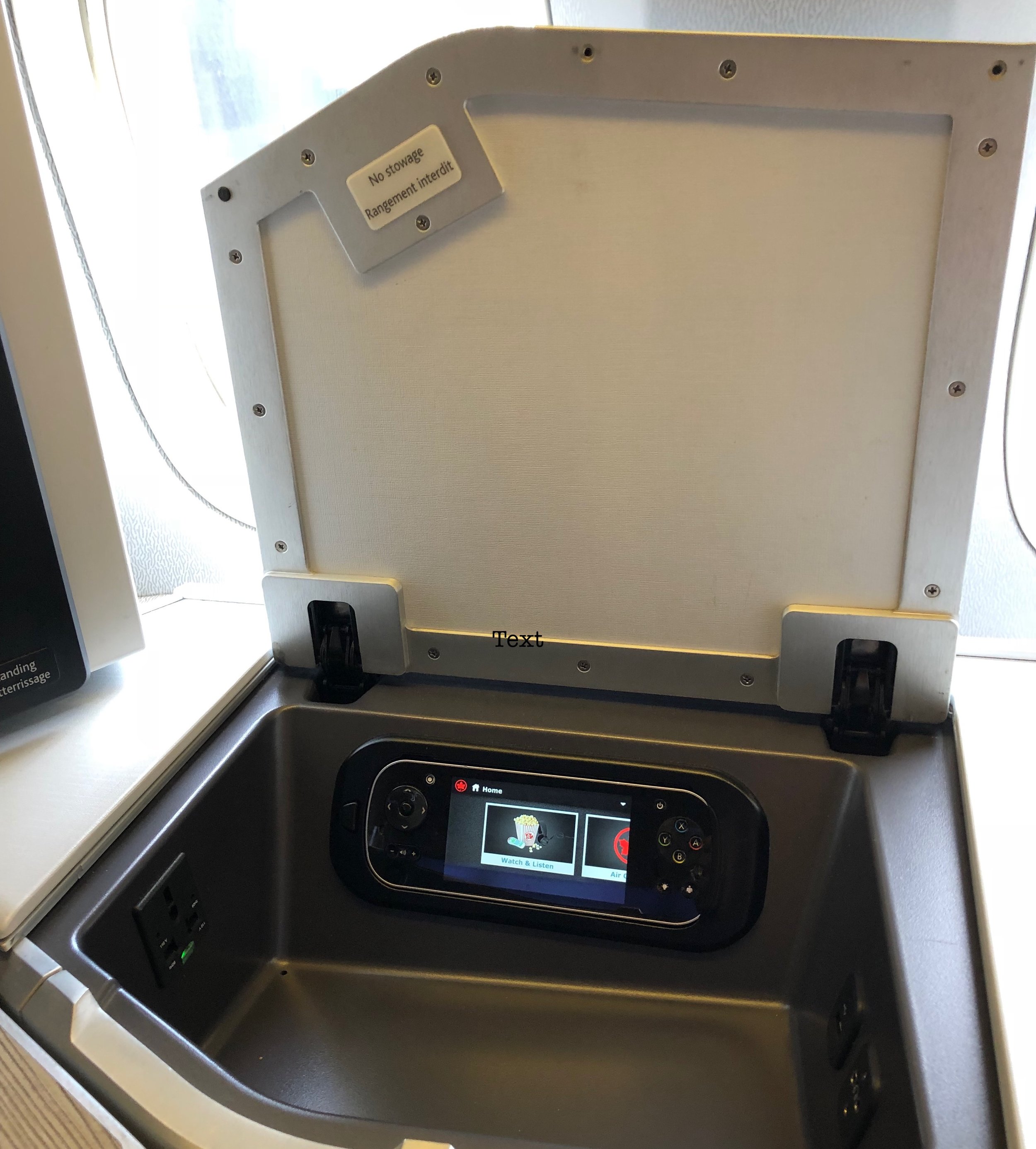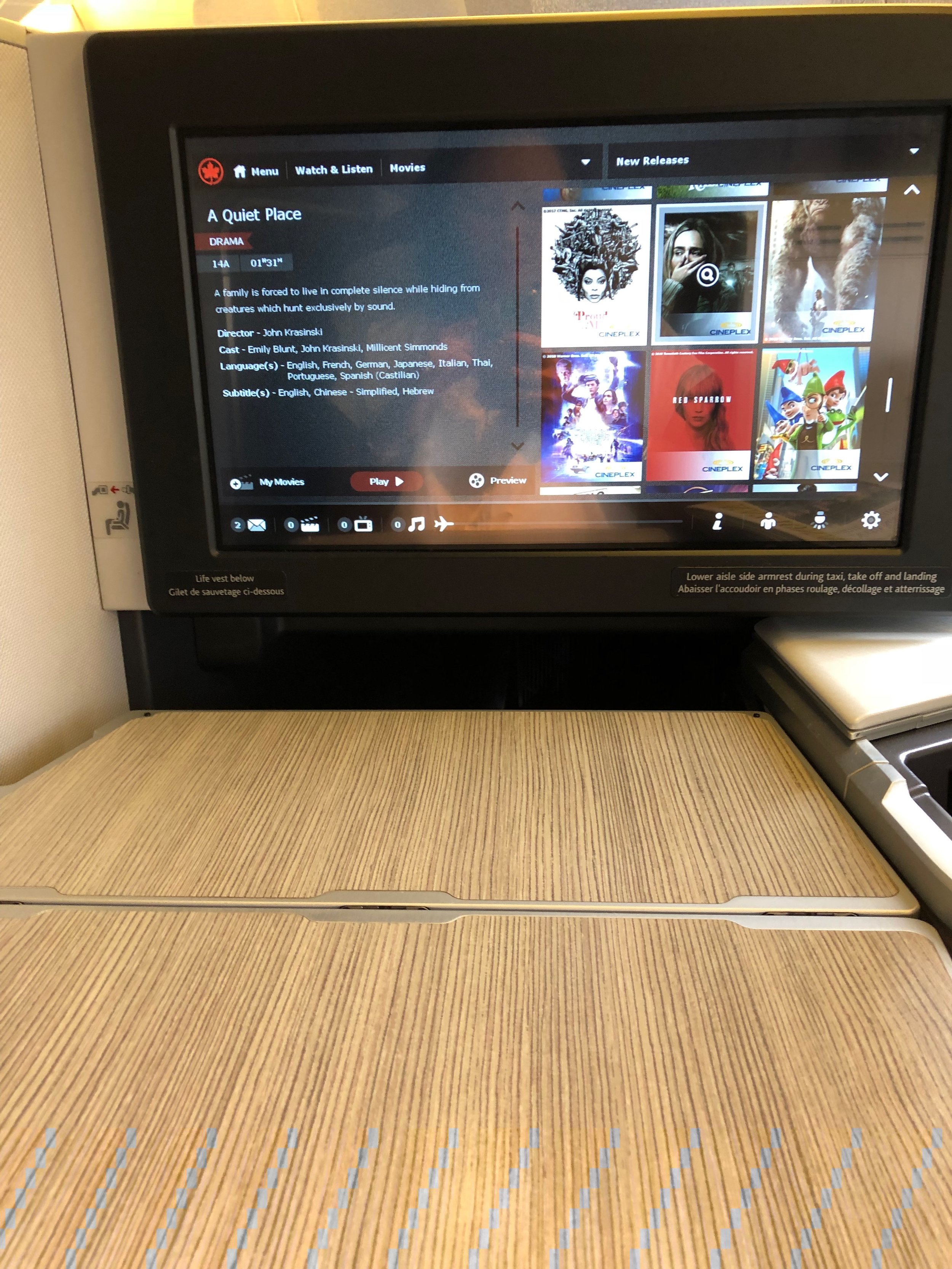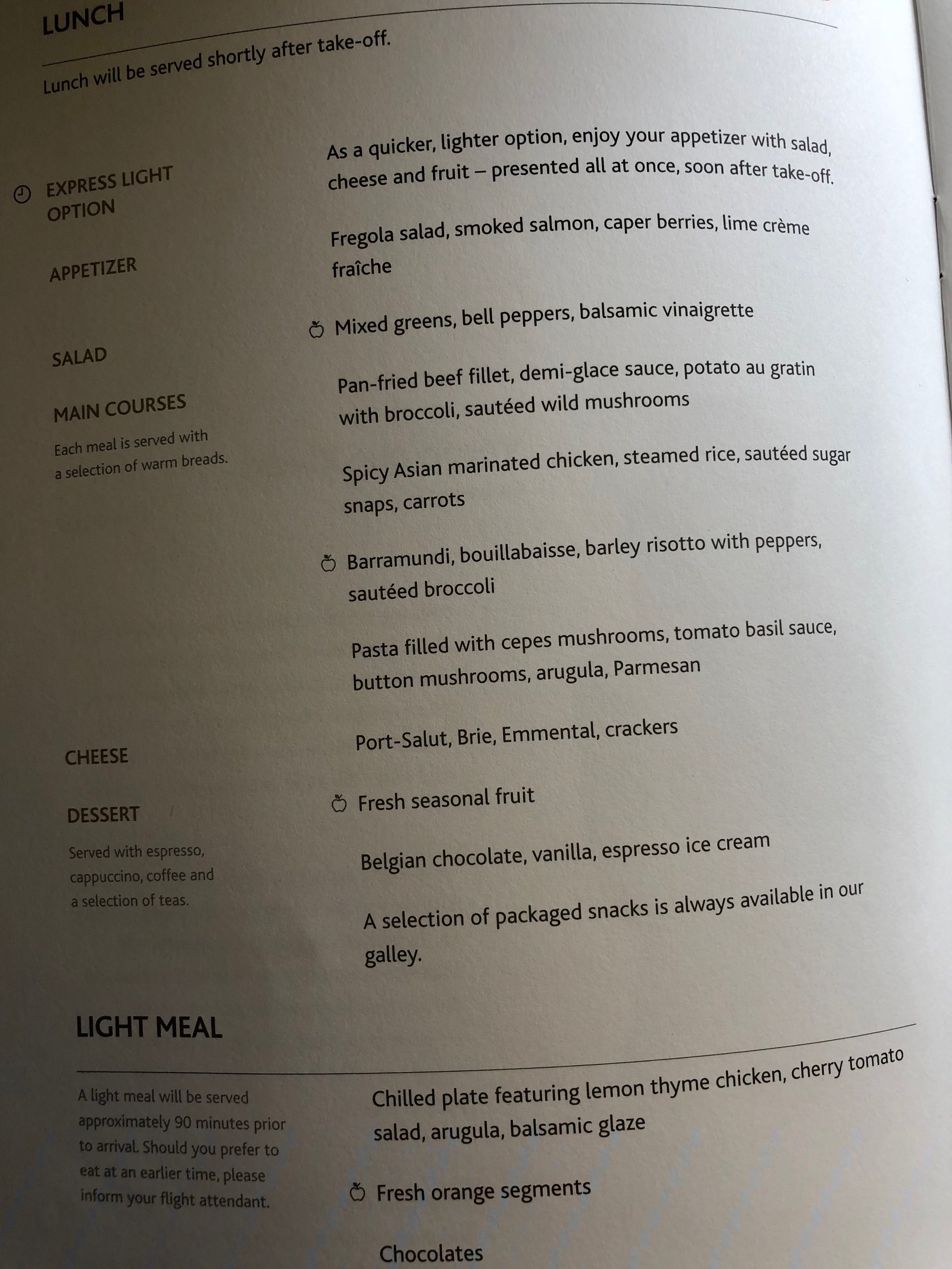 Air Canada's business class configuration felt private and spacious and included a comfort mattress for sleeping. There was a nice amount of storage which is always appreciated, too.
Business Class Amenity Kit
I loved the amenity kit on this flight. The bag was a soft, black faux leather with plenty of room inside. The contents were pretty standard—socks, a eye mask for sleeping, lip balm, hand cream, a microfiber cloth to clean your screen and/or glasses, and a toothbrush with flosser and Colgate toothpaste.
Copenhagen's Air Canada Business Class Lounge
We didn't have much time in the business class lounge, but we had enough time to gulp down a soda and grab some crackers for Jules. The area was very new and well lit, but as could probably be expected, the food selection was nothing like those in Asian business or first class lounges.
Cost
For seats that normally cost upwards of $5,000 each, we used 70,000 United miles per person to get from Copenhagen to LA in business class (with a long stopover in Toronto (YYZ). Jules' lap baby ticket was $608 including taxes and fees (10% of the business class normal fare on the date of purchase) .