Family Road Trip: Oregon Coast
In June of 2018, we took an epic family road trip down the Oregon coast. The trip and the scenery were unforgettable, and the only thing I regret is not taking at least two more days to make our way down the coast. We drove down the U.S. 101 from Tillamook down to the redwood forests of Northern California in just three days.
We packed a lot of driving into every day — the drive from Tillamook to the Redwood National Parks is about 300 miles. While the car time was plentiful and fun (we drove in a 12-passenger van with three generations and LOTS of laughing), I wish we had more time to just relax in a non-moving vehicle. The coastline and redwoods were just so beautiful, it would have been nice to just relax more.
Portland to Tillamook, Oregon
My family met in Portland and drove two hours east toward the U.S. 101, to Tillamook. We passed lots of cows and trees and greenery. It was very peaceful. There were bathrooms/rest stops in the Tillamook forest.
Tillamook is home to a massive dairy operation that churns out ice cream, butter, yogurt, and of course tons of cheese. Literally. The Tillamook Creamery produces 85 tons of cheese per day which is just absolutely insane if you think about it. And Tillamook just opened a new visitor's center in Tillamook, Oregon that looks like it could be a tasting room in Napa or Sonoma, honestly.
We visited two days before the new visitor's center/creamery opened, but it was fine: they had a temporary setup where they handed out free samples of dozens of cheeses and sold ice cream. It was a nice pit stop and the perfect way to start our family vacay. There were a surprising number of tourists there in the middle of the week! Waffle cones $4.50; wafer cones $3.50. Tillamook Creamery, 4165 Highway 101 North, Tillamook, OR 97141; open daily except for Thanksgiving and Christmas.
Tillamook to Newport, Oregon
Our Tillamook stop took a little longer than we had anticipated, and we stopped at a few places to be "tourists" and take photos, so we arrived in Newport around 2.
We had lunch at a famous chowder bowl restaurant memorably called the Newport Chowder Bowl. It was a cute little diner near foggy, dreamy Nye Beach, and the chowder really was good. Try the garlic cheese bread to start, and everyone should get a chowder or chili bowl. So good! Parking was a little difficult (lots of little one-way streets), but the neighborhood is so cute. A super reasonable $130 plus tip for the 10 of us. Newport Chowder Bowl, 728 NW Beach Drive, Newport OR 97365.
Newport to Bandon, Oregon
Bandon was about halfway to the redwood forests from Newport, so we looked for accommodations there. I ended up booking us in adjoining oceanfront cottages at a place called the Windermere on the Beach that had pretty good reviews on TripAdvisor. (As a travel agent I do advise clients to take reviews on these sites with a grain of salt because most people don't write reviews, but sometimes you have to rely on them). We were pretty dismayed to discover upon arrival at the property that they had given away one out of our two promised cottages to other guests, so our party was separated instead of next to each other. (We were promised 4 and 5 via email and given 4 and 9 upon arrival…) It was a bummer but we were only staying for one night, so it was fine. Each quaint two-story cottage was $213.45 with taxes for the night. I wrote in my journal: "Glad it was only one night, too rustic for my taste. Tiny bathroom."
We were pretty limited when it came to sleeping accommodations for our trip down the coast, and it was a challenge to find hotels that would take our 10-person party that included 3 children under 12. Quite a few places I called had age restrictions "for the comfort of other guests" and a lot of them had a minimum night requirement that we couldn't meet.
Bandon to the Redwood Forests in California
It's about a 2 hour drive from Bandon to the beginning of the redwood forests. The Jedidiah visitor center is the northernmost visitor center and a great place to take a pit stop and talk to the rangers about the best hikes and drives to do based on your interests and abilities. But don't expect elaborate displays or dioramas — there isn't much to look at. We stopped for picnic provisions at the Hiouchi Hamlet off of Highway 199 in Crescent City. Sandwiches, drinks, chips, cookies - they had everything. It was a nice stop before we drove through the park.
Eureka, Mendocino, and Healdsburg
After a day of exploring the redwoods, we ate at the historic Samoa Cookhouse. The cookhouse was built in 1890 to feed hungry loggers and lodgers and filled with photos and historic items. The food wasn't five star obviously but it was plentiful and eating "logger style" in the cookhouse was fun with the kids. Samoa Cookhouse, 908 Vance Avenue, Samoa CA 95564.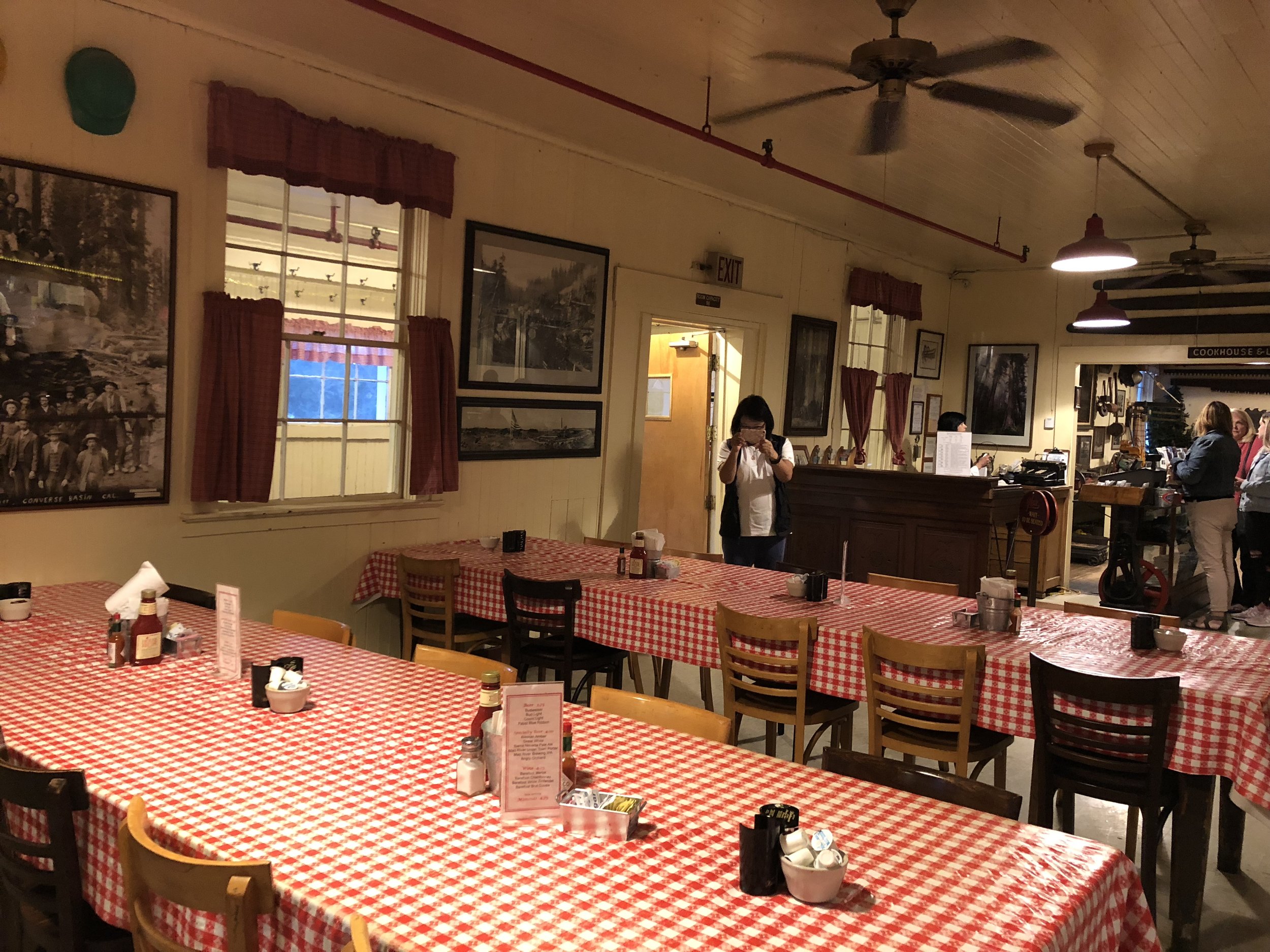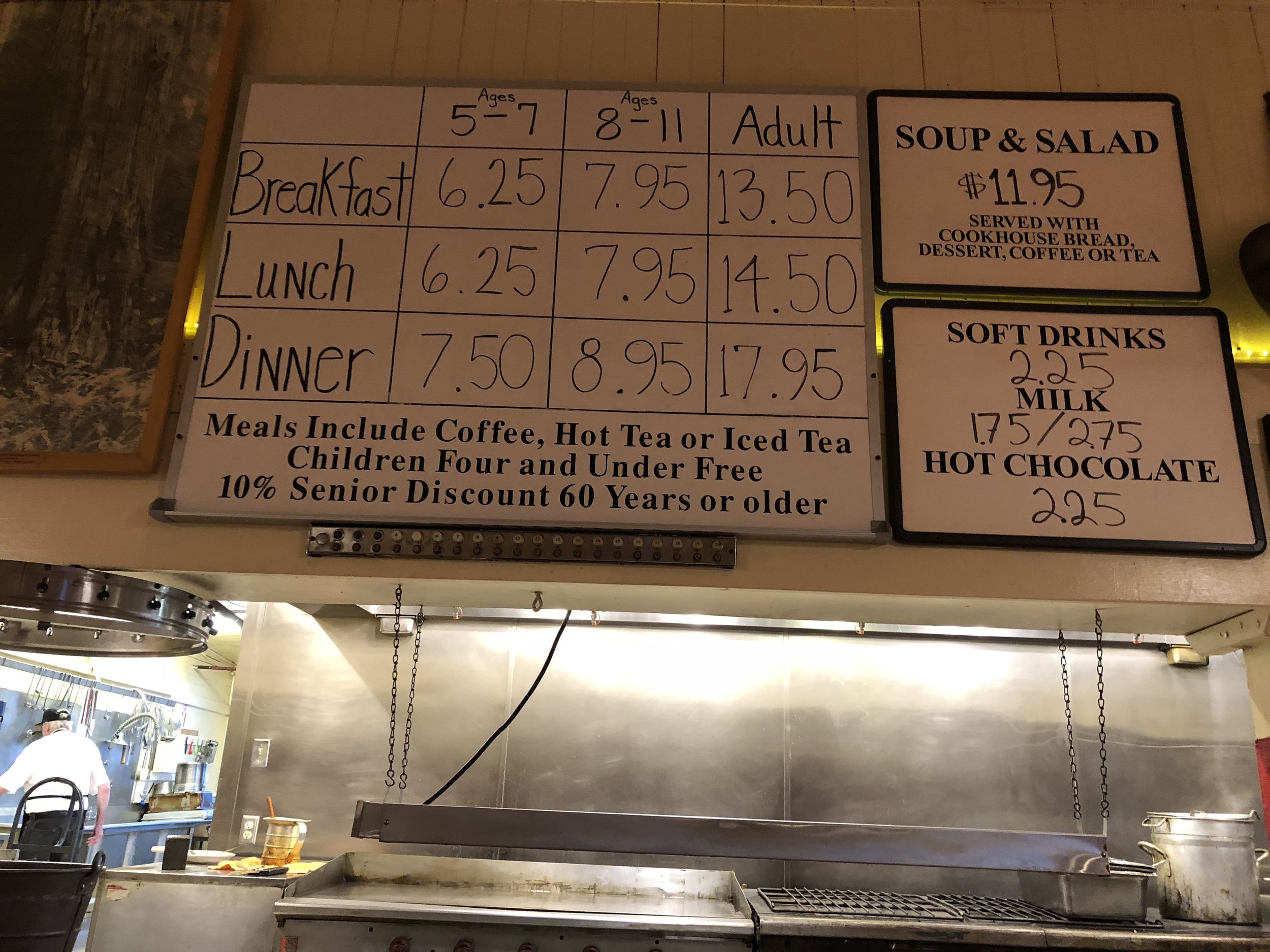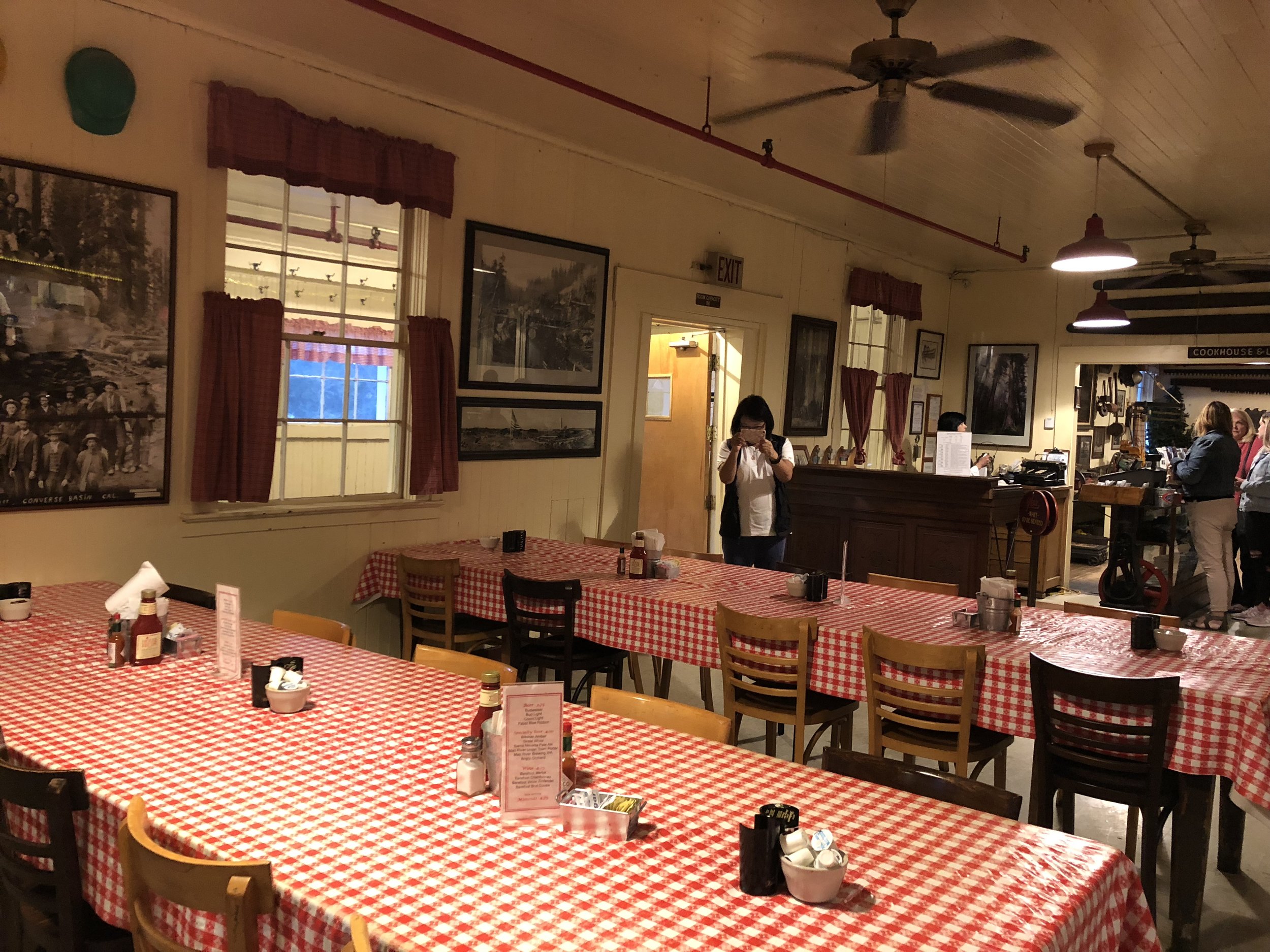 Before continuing down to Sonoma, we overnighted in Eureka at a brand-new Holiday Inn Express (about $200/night). Let's just say that the town lacked any charm (it was super industrial), but the hotel itself was great. Clean, large rooms, free breakfast, and friendly staff. Totally no-frills but great for a road-trip (basically camping).
On our way down the 101 down to Sonoma, we stopped at Humboldt State Park. It was totally worth the half-hour stop, full of great educational displays and historic artifacts. This would be your first stop if you did the trip from California and drove north on the 101.
We stopped for lunch in Mendocino, the cutest little town overlooking a bluff.
On a friend's recommendation, we tried the quiche, a rueben panini, and an enchilada at the Goodlife Cafe. Everything was good. Goodlife Cafe. 10483 Lansing Street, Mendocino CA 95460.
After a few more hours of driving, we arrived in Sonoma exhausted from our day of travel and ready to drink some wine. We then proceeded to have the most amazing meal at Barndiva which I wrote about here. So good! Sonoma was the perfect end cap to our little family road trip (we went to the family reunion in San Jose 2 days later).
Oregon Coast / Northern California Family Road Trip Highlights
Vans Rented: 1 (10 passenger van) and 1 small SUV. Our big van was supposed to have been a mini van, but due to some huge fiasco at the rental car place we ended up with a huge van that turned out to be a lot of fun. (It was not fun for me to drive though, lol, thank God for my husband who drove it most of the time.
Cities Visited: Tillamook, Newport, Bandon, Hiouchi, Klamath, Eureka, Mendocino
Miles Driven: over 500